THE EASIEST WAY TO CREATE A MINOR CHORD
MARINE LACOSTE / CHORDING / April 1st, 2022

When we start learning the chords, it can get very confusing to understand the difference between them.
The first chords you should be learning are the major and minor chords. Let's see what the main differences between those two are.
The first difference we can hear is the sound: the major chord usually sounds happy and the minor chord will sound more sad.
Now if we take a look at the actual notes in the chord, we can see that the second big difference between a major chord and a minor chord is the 3rd. In a C major chord for example we're gonna have C – E – G. The E is our major third. But in a C minor chord we would have C -Eb-G, our third E will be flatten to give us the minor sound.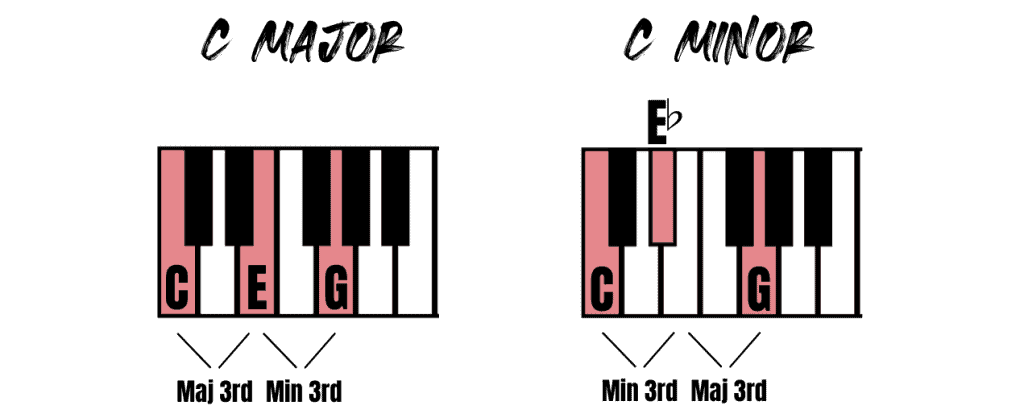 When we think about the notes of a scale in degrees, we can use the same degree to create a chord formula. 
This formula will work on any chord on the piano and is very easy to transpose. 
The degrees for the C major scale look like this:

Now the formula to create a Major Chord is : 1 – 3 – 5
And for Minor Chord: 1 – ♭3 – 5

There you go!
Try to find all the major and minor chords on the piano and have fun!
Rock'n'roll!
Marine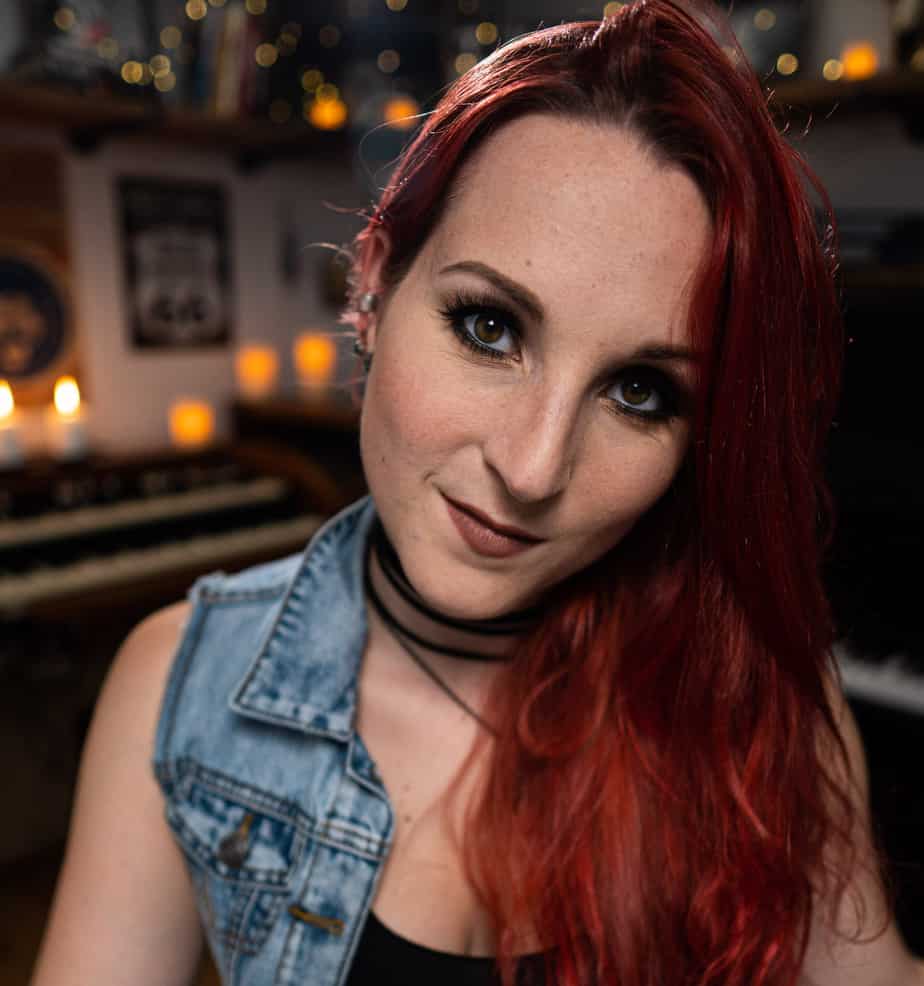 Founder of Online Rock Lessons, Marine is the keyboardist for Uncle Kracker, Corey Hart and Highway Hunters.
With over 20 years of experience in show business, Marine is launching the first Canadian Music School dedicated to rock and blues lovers.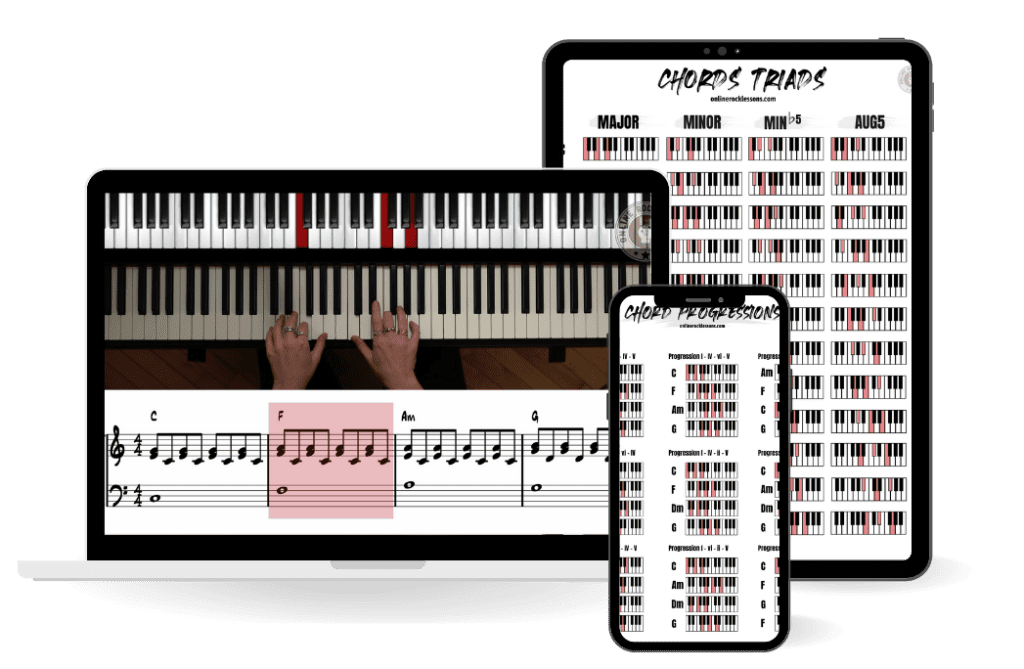 GET YOUR FREE ACCESS TO THE CHORDS MINI COURSE
Start learning chords on the piano!