Have you ever asked yourself: Do online piano lessons really work? Will it work for me? 
While in-person piano lessons have been the traditional go-to for learning, online lessons have taken popularity in the last few years.

I felt it would be a great idea to compare the two so you can better choose what fits your needs.
There's no secret that private piano lessons can be very expensive. The usual rate for a traditional one-on-one lesson of 60 minutes varies between 50$ and 60$. It can build up to more than 3000$ a year easily.
Conversely, subscription-based online teaching will give you access to hundreds of lessons for a lot less than that. You can also get annual or monthly options to make it easier on your budget! 
2. Convenience and scheduling
Whether it's piano lessons or anything you want to learn, scheduling is the key. To see progress with piano lessons you need to be consistent. For private lessons, that means leaving the house to go to the lessons on a regular basis and working with all the planning conflicts. 
I find that online piano lessons are perfect for those who are busy and are looking for more convenience. When you have access to an online academy full of courses, you can easily learn at your own pace and at home. No need to take the car to go to the lessons.
Some of us need time to learn something while others are fast-paced. With online lessons, you don't have to spend hours on things that are too easy for you and can easily move on to what you need to practice.
Private lessons are often much slower, mostly because teachers can get really specific with what they need you to do.
That can be a very good thing if you need specific guidance and correction.
4. In-person lessons offer more guidance
In-person lessons usually offer more guidance than online lessons because you have a piano teacher sitting next to you. In most of the online courses, you won't have access to real teachers looking at what you're doing to make sure you're on the right path…
That is why at the Online Rock Lessons academy we're offering regular live stream! So our students can show their progress and get feedback from real teachers. I think it's a very important part of the progress.
5. Access to teachers around the globe
A beautiful thing that came out of online learning is the possibility of learning with wonderful teachers even if they are across the planet.
It offers you to learn from the best and be able to choose who you want to learn from.
In-person teaching will limit you to the teachers close to you. Depending on where you are, it might even be challenging to find a piano teacher.
6. Replaying and slowing down the lessons
Another cool thing about online lessons is the ability to replay and slow down the lessons. That's a great tool I've been using personally to learn for a long time. I find it easier to master everything when I'm at home alone and calm.
This allows you to focus on specific parts of the lessons that are more difficult and replay what the teacher was showing. Most in-person piano teachers don't allow recording the lessons for many reasons.
Alright! There it is. 
I hope this will help you see what type of teaching is best for you!
If you want to start with online learning, CLICK HERE to start now and access the amazing piano academy filled with fun masterclasses, song tutorials, Livestream and so much more.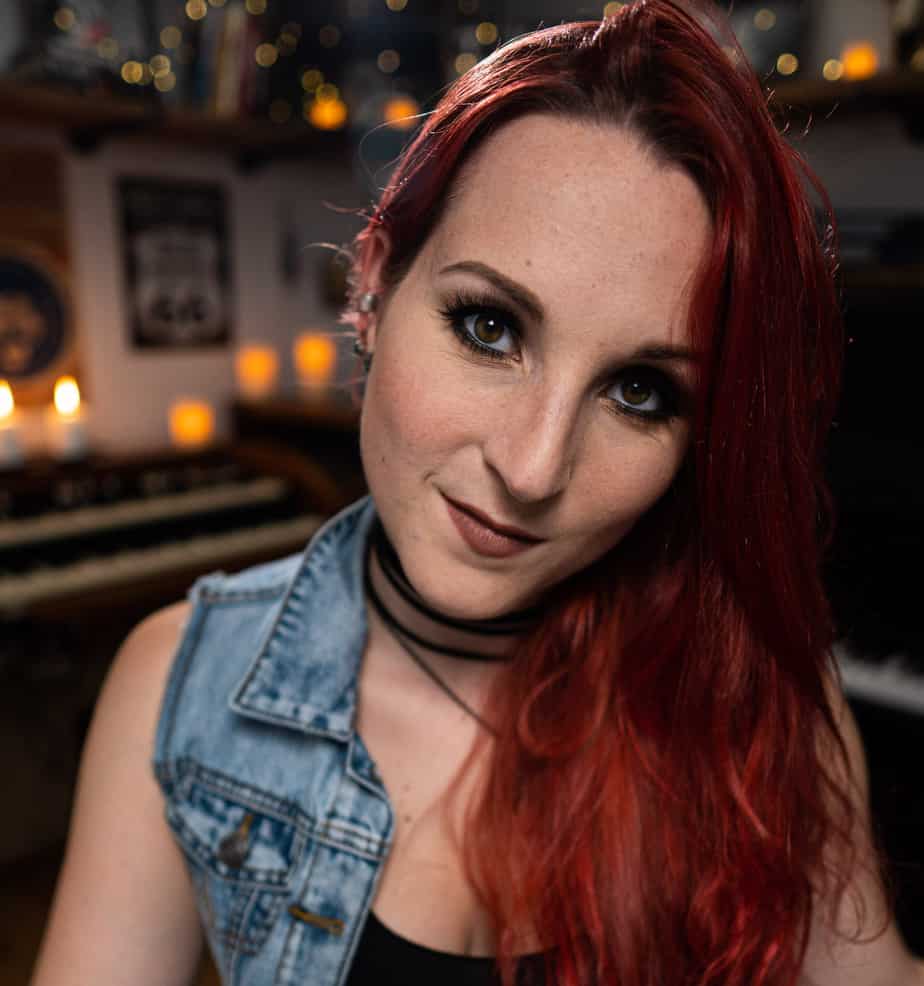 Founder of Online Rock Lessons, Marine is the keyboardist for Uncle Kracker, Corey Hart and Highway Hunters.
With over 20 years of experience in show business, Marine is launching the first Canadian Music School dedicated to rock and blues lovers.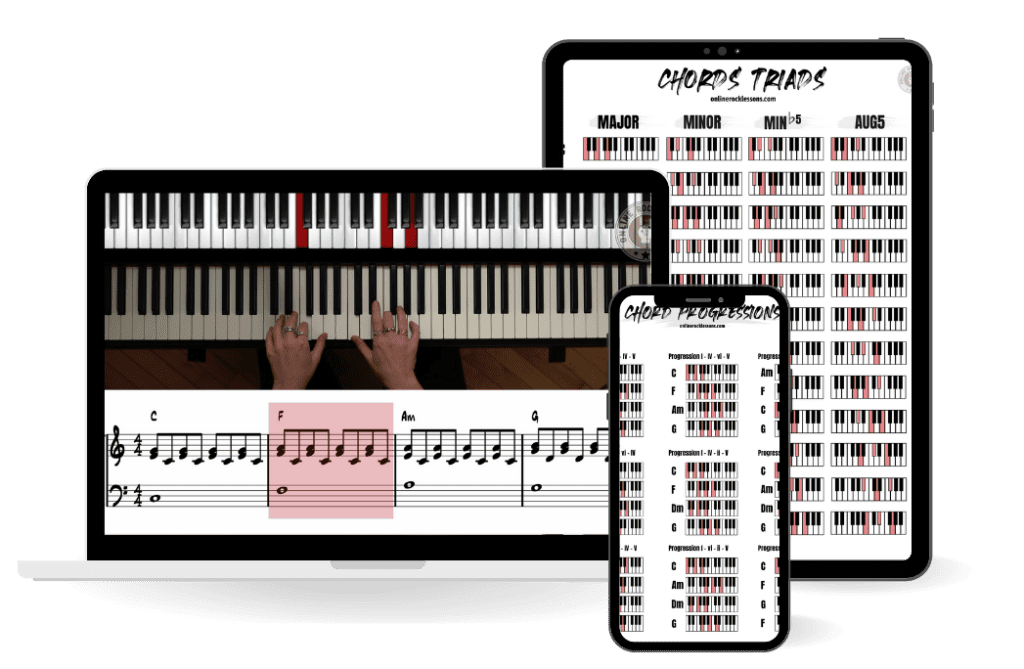 GET YOUR FREE ACCESS TO THE CHORDS COURSE
Start learning chords on the piano!